Why take a rug tufting class with us?
If you're looking to learn the art of rug tufting, Tufting House is the perfect place for you! We understand that starting something new can be intimidating, especially for beginners. That's why we've created a welcoming environment where learning rug tufting is not only educational but also a lot of fun. We believe that rug tufting should be accessible to everyone, regardless of their skill level, and our classes are designed to cater to both beginners and experienced tufters.
At Tufting House, we are passionate about providing the community with a creative outlet. Our mission is to offer a high-level experience in rug tufting and help individuals discover their own creative passions. Whether you're looking to explore a new hobby, express yourself artistically, or enhance your existing skills, our rug tufting classes are designed to meet your needs. If you're located in Miami or Fort Lauderdale and are searching for a top-notch rug tufting class, we invite you to join us. Take a rug tufting class at Tufting House and unlock your creativity!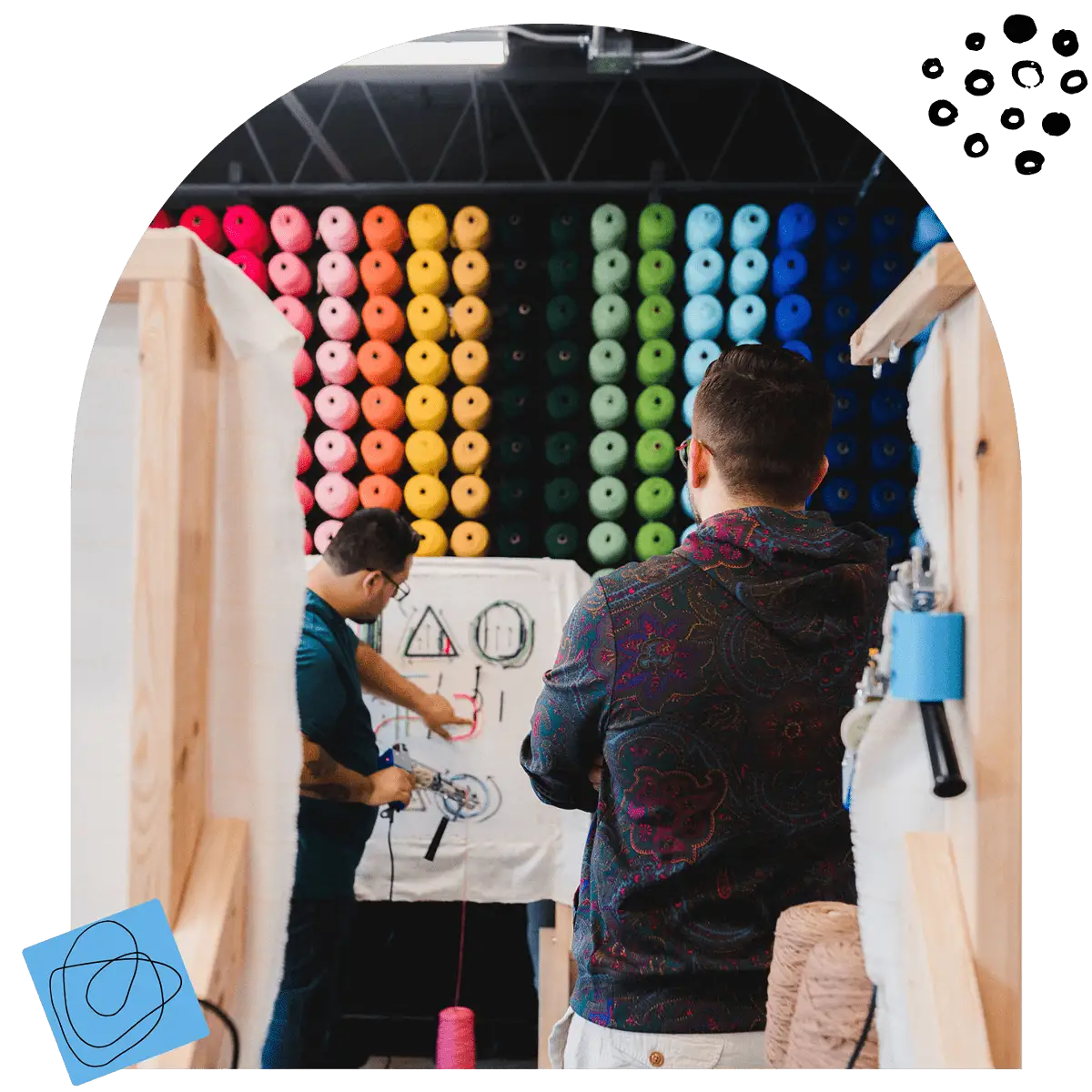 Meet our Team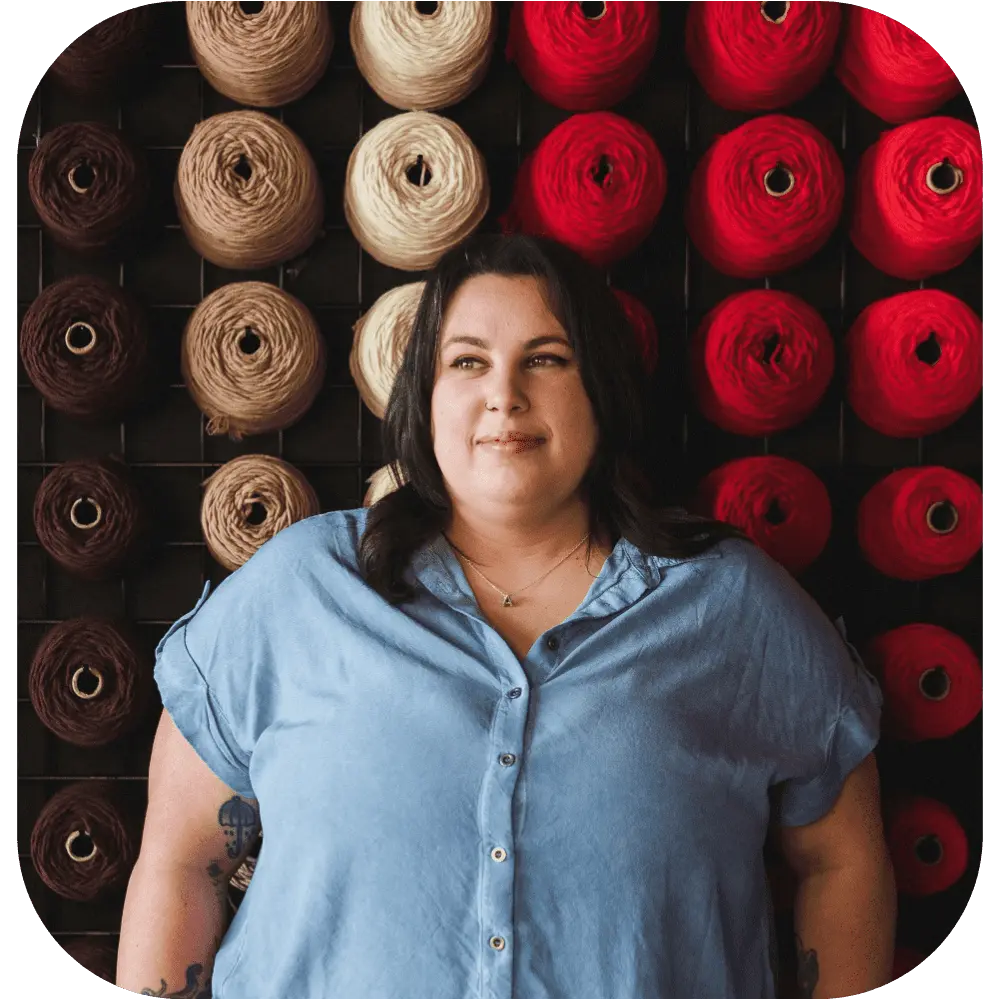 Alex
The Creative
Leading the creative vision at Tufting House is Alex. She is a true lover of crafts, puzzles, Disney, LEGO, and anything that keeps her hands busy. Alex's passion for rug tufting inspired the establishment of Tufting House. As a creative lead, she brings her expertise and enthusiasm to ensure an enriching experience for all participants. Her goal is to foster a welcoming and supportive atmosphere where students can freely explore their artistic potential through rug tufting.
Jorge
The Builder
Jorge is an adventurous individual who is always up for trying new things. From exploring different cuisines to pursuing unusual investment opportunities, he is no stranger to embracing new experiences. Jorge's background as an aspiring architect has given him a keen eye for design and craftsmanship. His passion for rug tufting and commitment to quality ensures that every class at Tufting House is a remarkable learning experience.
Amanda
The Techie
With a logical mindset and a knack for organization, Amanda brings her technical expertise to Tufting House. As Alex's partner, she was initially intrigued when Alex approached her with the idea of starting a rug tufting business. Being the logical thinker, Amanda had several questions and concerns, but she recognized the potential and value in sharing this art form with others. Amanda ensures that the operations at Tufting House run smoothly, allowing students to focus on the creative aspects of rug tufting.
Why offer rug tufting classes?
Curiosity about rug tufting led Alex to embark on a journey of discovery. In 2020, she stumbled upon tufting videos on social media and instantly became captivated by this creative art form. However, when she delved deeper into the cost and effort required to set up her own tufting kit, she realized it could be overwhelming and inaccessible for many people.
In search of rug tufting classes and workshops, Alex discovered a surprising gap in the market. There were no rug tufting classes available in Fort Lauderdale. This realization, combined with a conversation with her friend Jorge, who mentioned a fully booked class, ignited a spark within Alex. She decided to stalk the website and was lucky to find a class with a single spot left, which she immediately booked. That first rug tufting class was a pivotal moment for Alex. Recognizing her newfound passion, she began planning to share this art form with others by starting her own business.
The motivation behind offering rug tufting classes stems from Alex's personal journey and the desire to make rug tufting accessible to everyone. By providing comprehensive classes and workshops, we aim to empower individuals to explore their creativity, develop new skills, and find joy in the art of rug tufting. Join us and experience the joy of creating beautiful rugs with your own hands!
Are you interested in learning the art of rug tufting?
Look no further than Tufting House, your premier destination for rug tufting classes in Fort Lauderdale.